Jane Doe
by Todd Newton
^^^
She is the most beautiful girl in the world and I'll never have her.
She'll always be out of reach and I can never change that.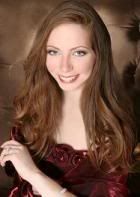 I have studied the curves of her face a hundred times and stared into her eyes a thousand. Her lips haunt my dreams and I can only imagine that her voice sounds like harp music over the gently lapping waves of the ocean. Each hair on her lovely head seems groomed perfectly but they never move so they could never betray an imperfection. She never moves and she never talks because photographs don't do those things.
I still remember the day I found her on the sidewalk outside the bank. Every day for a week I went back, hoping and praying to catch some glimpse of her or learn something more about this amazing girl. I almost showed her picture to someone yesterday but I did not want to share her with some stranger.
She is mine.
She belongs to me.
But I don't even know her name.